Where Strategy Drives Projects
Project, program and portfolio management software
The solution that seamlessly connects planning with operations and deploys in two weeks.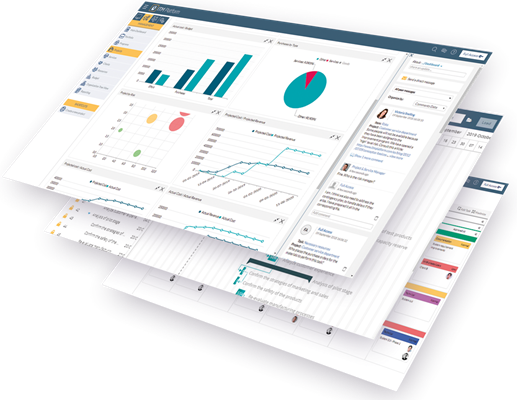 Here are some of the features that will help you with
project management

Portfolio and programs
Manage your entire portfolio in a fully-featured solution. Structure your projects within business programs. Set goals and assess results.

Align strategy with execution
Make project decisions based on business priorities and real-time data.

Integrations and API
ITM Platform coexists happily with your current software. Report efforts from Slack, import your Gantt charts from MS Project, or connect ITM Platform with your existing systems using our API for developers.

Classic and Agile
Manage your projects in predictive mode using our Gantt Chart or in agile mode with Kanban boards.

Resource management
Manage all your project resources from a unified portfolio view. Match demand and allocation effortlessly.
"In the Innovation and Technology department, we have chosen ITM Platform as the technological component of our project management practice because it has the right functionalities set. It is very intuitive and facilitates collaboration and visibility."
"We needed a tool to automate our work; ITM Platform allowed us to increment the maturity with ease and with the level of support we expected."
"ITM Platform is the vehicle that allows us to meet customer expectations while delivering projects on time, within budget, and at the expected quality level."
"In comparison to other products, ITM Platform enhances your ability to manage projects by virtually bringing every aspect of the project to your fingertips. It can become an integrator that connects the organization (management and people on the field), its clients, and the projects they run."
Companies that trust ITM Platform