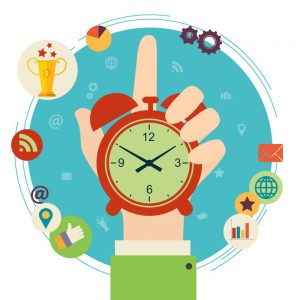 Planning and implementing a PMO has a rhythm of its own. Don't be tempted to rush. You risk chaos if the process rushes ahead of the organization's own maturity by trying to tackle all the stages at once.
So what can businesses and project managers do to ensure essential components of  projects are being completed in time and on budget? In this article we develop the 5 main keys of success.
Keys to success
A good plan is only useful if it can be implemented in the field. For that you need adequate resources and a favorable environment. Before creating a PMO:
1. Make sure you have the right skill set
Ensure that your people have the right skill set. If you have neither the team nor the required skill set, it's a good idea to limit the scope of the PMO so that it can be set up without the risk of failure. Embarking on a PMO without the appropriate know how is like setting sail on a ship without skilled sailors, the enterprise will unravel at the first ill wind.
2. Start with high-visibility, high-impact projects
Like every other business unit, the PMO must prove its worth from the very beginning to win over naysayers. A smart PMO manager will look to deliver early wins on to the scoreboard.  This is not always easy because of its cross-functional – and according to detractors – unnecessary nature. Tackle the most widely acknowledged problems first.
3. Identify the needs of the business clearly
The organization and the business have needs that may or may not have been explicitly identified. Meeting these needs should be your starting point. That way you'll start off on the right foot, giving you enormous leverage when it comes to defending your decisions in the future. Do your research.
For example, as a PMO expert you may consider it vital to set up a document template repository. But maybe what your stakeholders actually need is a way to decide how progress on projects is measured.
4. Have a solid framework
And which is integrated into the business. A PMO that acts as a lone wolf is destined to fail. It is important that there are simple, fluid communication channels to ensure that everyone is working in the right direction. Put these in place from the outset.
5. Draw up clear key performance indicators
Having a lot of indicators does not necessarily mean having lots of information. Make sure that you not only have the right tools but also that the KPIs are relevant to your business.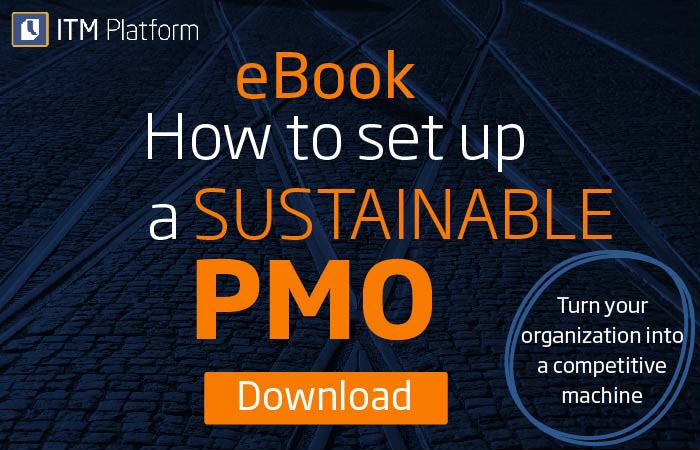 What to consider for a consistent roadmap
To create a consistent roadmap, you should take into account:
The maturity of the organization.
The goals suggested by the Board of Directors.
The available resources.
Positive and negative environmental factors.
With these parameters, we know our start and end points, the resources available and the pace at which we should go.
An example of a roadmap

Let's take as an example Booksy360, a mid-sized publishing company. This is their  roadmap divided into four stages, starting from a tactical PMO and moving towards a strategic one.
Period 1
Booksy360's PMO steering group decides to establish a basic communication system, using a common language. In this system planning is based only on timeframes and deliverables. Document templates are created for each project type. Stakeholders will receive reports about the status of their individual projects and Booksy360's board will be kept up to date via a regular portfolio report.
Period 2
All communication channels are now established. The PMO encourages collaboration between units and projects. Inventory and purchasing are added as extra elements to plan, manage and control. Resource management is now based on professional profiles, such as editors, writers and production engineers.
Period 3
Formal risk management starts, agreed by all departments. Alongside this Booksy360 initiates change and quality management. Even if these were taking place informally before, now they are at the heart of the process.
Period 4
The final stage is when the actual strategic contribution starts. But it is long way down the line so for now Booksy360's steering committee predicts it will include portfolio planning, benefit realization management and governance
The online PMO & Organization Self-Assessment may help you analyze your organization.
Receive the latest blogs directly into your inbox