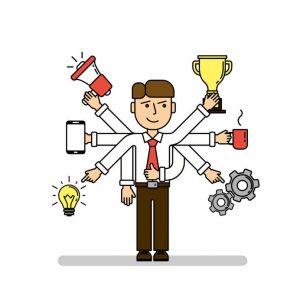 Even in a specialized world like project management, there are current trends and popular kids (often newcomers), while other issues, skills and areas are relegated to a second row or altogether ignored. Here are ITM Platform's candidates to those second row components in project management that are worth discussing more in-depth.
1. Project Evaluation
Project Evaluation should be a methodical and un-biased assessment of your projects, both completed and ongoing. Post Project Evaluation completes the project management process once the product is in use. It provides feed-back in terms of effectiveness, efficiency, relevance, etc. in order to learn for the future. There are two main stages:
Immediately, evaluation seeks to identify isolate learning moments, transform them into lessons so that they can be applied to the next project – that's the moment they turn into lessons learned
A longer term review to determine what, if any, adjustments should be made to company policies and procedures

2. Project Integration Management
The objective of Project Integration Management is to co-ordinate the diverse components of the project by quality project planning, execution and change control to achieve the required balance of time, cost and quality.
Project integration management ensures the effective integration of a project into the organization's total business and co-ordination of the diverse components of the project. This includes setting up the planning and control systems for project selection, planning the total project and co-ordinating the activities in the other eight knowledge areas. It also includes working with everyone in the organization who is involved in the project, not only the immediate stakeholders.
3. Management tools and techniques
The objective of using management tools and techniques is to optimize specific activities in the development of a system. Although much of the attention is paid to the selection of planning tools, some areas that are often neglected from this point of view are:
Growth Management. Beyond the adoption of prediction metrics that can measure the growth of an organization, it is essential to have scalable tools to accompany an organization when it goes through a transition between different maturities. By combining ease of use with the full benefits, ITM Platform is specifically designed to support these processes.
Using Project management tools such as ITM Platform will help automate management processes and make your company more efficient.
Talent development should go beyond measurement and remuneration by objectives, seeking to introduce a learning loop between project performance and work performance of team members.
4. End-customer orientation
Although this is the fundamental focus of agile philosophy, putting yourself in the place of the end user is a form of empathy that is always lacking and which there are few formative options. Here are some strategies that demonstrate customer orientation:
Work in startup mode beyond the initial phase of creating an organization: the business orientation is to respond to what the customer is looking for.
Responding swiftly to customer complaints and questions.
Dealing respectfully with community issues.
5. Creativity
Essential to conceive solutions for customer problems, they are typical of engineers and product owners, but obviously extend to project managers. In one way or another, creativity is an essential skill in project management. As opposed to the regular and standardized world of operations, there is no one-size-fits-all for projects.
But creativity in project management is not a voiced desired for the extremely original or the never-seen-before. It's, put simply, the ability to identify what's should be happening when placed under a new situation.
Project managers require a taste for recalling their past experiences, and those of the projects they interact with, to come up with a combinatorial solution that applies to the current context. That's creative project management.
6. Coaching and Development
By employing their coaching skills, supervisors assess the training and professional development of team members with the aim of offering them opportunities for improvement, such as new experiences that allow them to develop new competencies. Although project management certification is a recognized goal, it is often important to be able to identify intermediate training and experience objectives.
Receive the latest blogs directly into your inbox