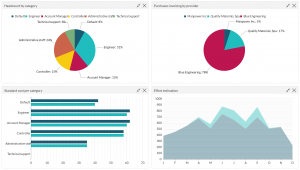 More visual, better UX: portfolio management made even easier
ITM Platform is the vendor of choice for companies with multi-project portfolios and complex teams that don't have the purchasing power of a global enterprise. Many of the most dreaded managerial questions, like How are projects doing? or Where is the company headed? can be responded with ease by any company that has adopted ITM Platform's lightweight portfolio framework.
During the last few weeks we have been busy unrolling the latest release of ITM Platform 2.0. Under the codename "smarter", the new build is a significant upgrade for a very simple reason: it doesn't change the scope of the product –it just makes use and navigation more pleasant and productive. This means nobody will have to learn anything new or adapt their work processes to smarter.
But if it's true that an image is worth a thousand words, it's even truer that my explanations can't replace your own experience of the platform.
Do you want to see the new ITM Platform? Open a free trial here
In any case, here's a quick guide to what has changed so you know what to look for.
3 new productivity tricks
1. Favorite any page
ITM Platform's navigation is guided by the permanence of a lateral menu that lets you know where you are exactly at any given moment. See, for example, how clearly the user's view is labelled in this case: Management -> Projects -> Tasks -> Purchases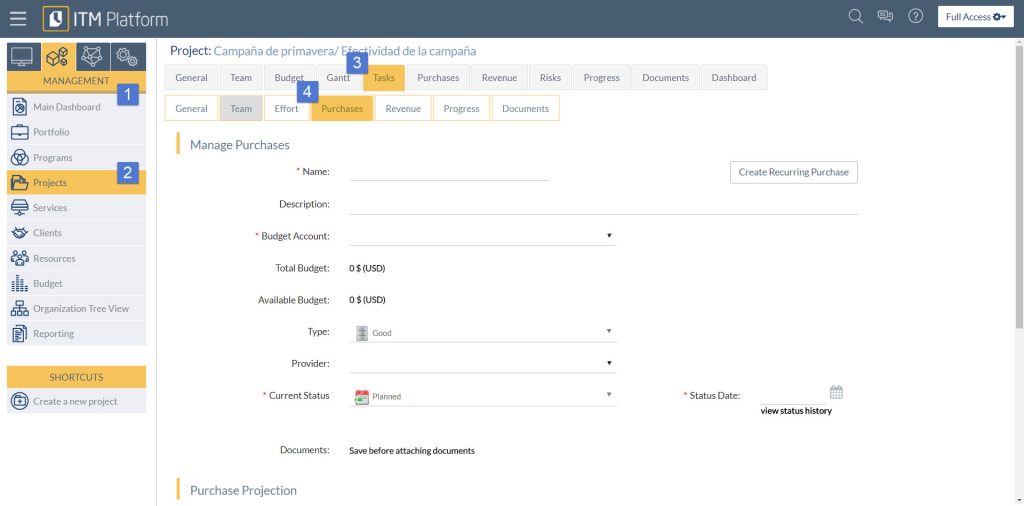 However, it can take a few clicks to get there. In order to help our customers abbreviate these paths, we have created a "favorite" section with navigation shortcuts in the home page.
In order to save a favorite, simply click on the blank star shape next to the page name. You can save any page in ITM Platform and have a practical list of the areas you are using more intensively!

2. Social communication follows you wherever you go
The new social panel can be open and hidden in any page. It also features full context sensitivity, so you select the type of message that you want to see at any given moment: system alerts and notifications, direct messages, general messages or notes on any aspect of the project you're currently browsing.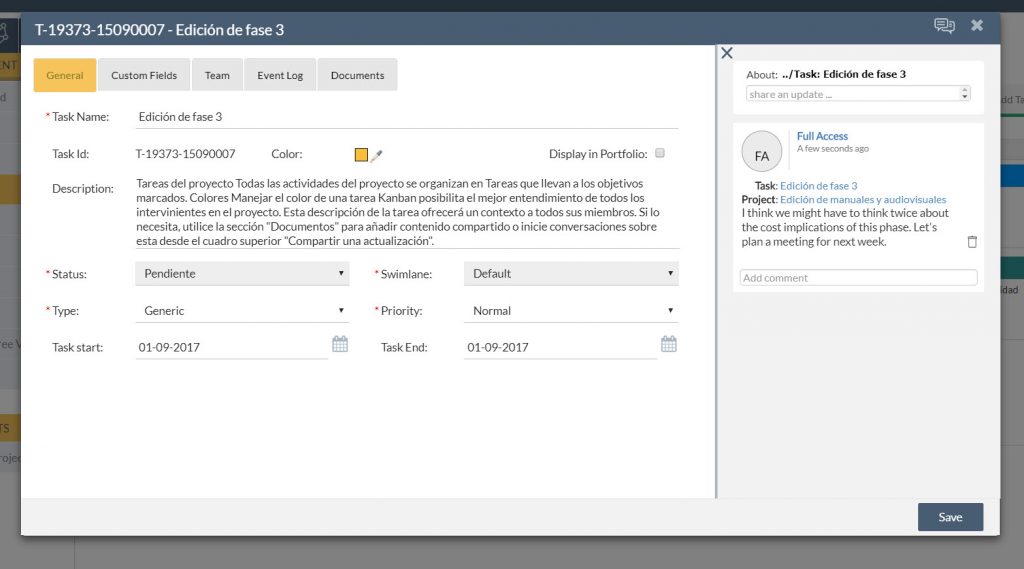 View of the social panel in a Kanban task
3. Quick report export
You can now export full reports to an excel spreadsheet instantaneously, without having to load the data inside ITM Platform. This process optimizes performance and is perfect for any customized reports that are downloaded on a regular basis for project status meetings.
3 graphic improvements
1. New look and feel in the dashboard section…
2. In Gantt charts…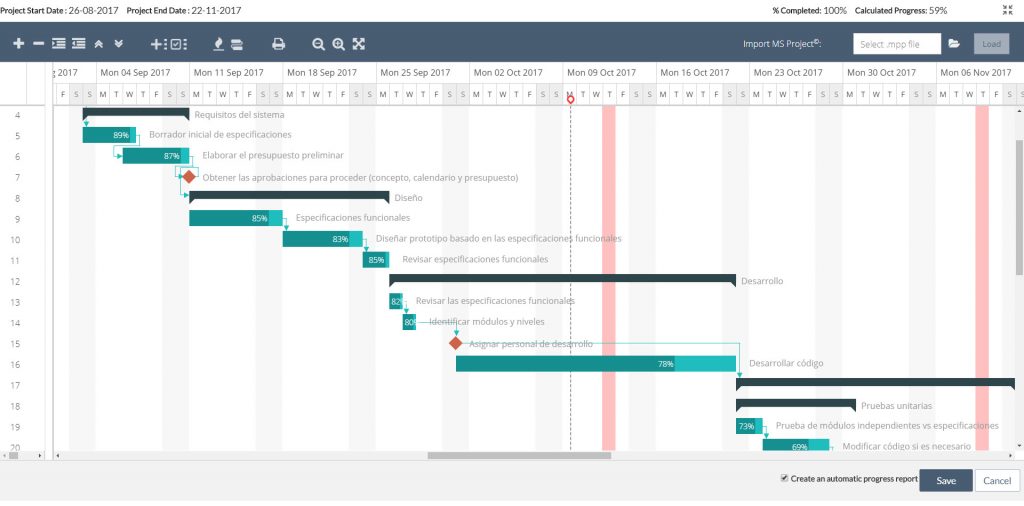 3. And responsive design for all your screens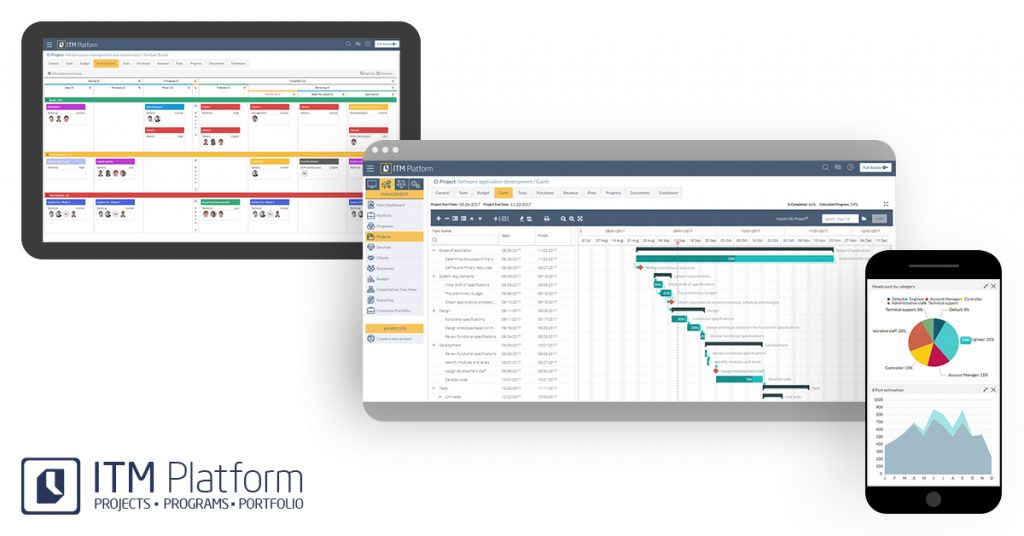 Receive the latest blogs directly into your inbox