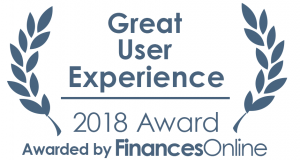 Finances Online, A reputed business software directory, has recently recognized ITM Platform for setting the gold standard for user experience in our niche. After conducting a thorough review of our project management software solution, FinancesOnline hailed ITM Platform with its Great User Experience award for 2018.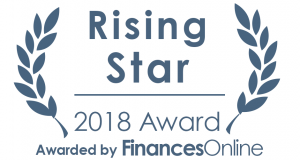 According to the FinancesOnline review team, businesses can quickly deploy and utilize ITM platform's various functionalities without breaking a sweat, all of which are available on a "highly competitive" ITM Platform pricing. Having an easy to use platform for managing projects allow for better agile portfolio prioritization, structuring of projects, and managing of financials.
Moreover, ITM Platform has been praised for its integrated features that provide users with access to all major frameworks, activity planning, collaboration and others.
FinancesOnline also underscored our advanced functionalities that help businesses make strategy-aligned project executions, which is one of the most important things to look for in project management software. With real-time data available at your disposal, you can make smart business decisions and stay on top of all your projects at every stage.
FinancesOnline awarded us with the "Great User Experience" award, their project portfolio management category, as their experts were highly impressed with ITM Platform's overall design and functionalities. "ITM Platform is an ideal solution for managing online projects because of its usability, performance, scalability, and price," wrote FinancesOnline.
ITM Platform also garnered an outstanding 98% user satisfaction rating on FinancesOnline and received the review platform's "Rising Star award for 2018". Positive customer feedback is one of the key indicators that oura business is on the right track, and we aim at keep improving on this front as we remain committed to provide all our users with a better project portfolio management system in the years to come.
Receive the latest blogs directly into your inbox