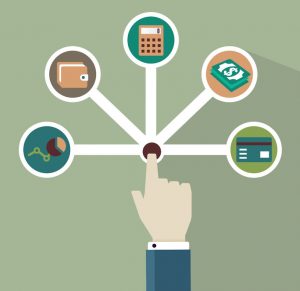 Companies usually underestimate the scale of change that is necessary when implementing a new corporate technology or when changing the type of customer or type of product or service.
Despite of the difficulties that a new system of change may entail, attention is usually focused on finding new corporate technologies or hiring the best suppliers. These aspects are important, but they are not enough to ensure that change happens in the practical behavior of our teams.
See what ITM Platform can do to transform your project management processes
Change management is a global system that implies complex interactions. It must affect not only technologies or suppliers, but the whole organization. Comprehensive influence starts with the individual change of each of the employees. These changes are summed up later and they produce interactions to achieve global changes.
However, producing this change is tough, especially at the initial steps.
Imagine a dedicated and motivated employee who has been working for the company for the last 20 years. As a result of his information and his long working experience, he knows exactly how all the mechanisms of the company work and how to achieve the things he needs and wants in his job. He is a good worker, even though he is using methodologies that may be suboptimal under current circumstances.
In order to accept and carry out changes correctly, this worker needs to take into account the influence model. In other words:
Training about how to carry out change, before starting to implement it and during the process.
Specific attention to the particular situation: it is very likely that change managers find themselves with objective obstacles to the daily operational implementation. The worker might need some tools to combine quality job criteria with new ways of doing things. Leaving him alone in this aspect will create strong friction.
It is necessary that the worker maintains his motivation Properly justifying change processes is essential.
Human support. It is important to accompany transitions through support teams not only engaged in technical issues, but also human, which will prevent the worker from developing fear of or disengagement from change.
However, even if change happens under the best conditions, it is common for companies to experience a small decrease in productivity and efficiency while adapting to new circumstances. Many recognized sources refer to this as the "valley of despair". This valley's duration and depth are correlated with time and difficulties experimented by workers in order to adapt to new work methodologies.
Traditionally, companies' position towards this valley was simply letting time pass by, waiting for the storm to pass and believing that problems, in the end, would be solved.
Currently, change management implies an active response to those problems. It has been proved that organizational change management gets to minimize the duration and depth of this valley, using an appropriate communication that enables the education and entertainment of the staff.
Furthermore, it has been also proved that it can be a way of saving money. Investing a certain amount of resources on helping companies to prepare their employees for changes minimizes the negative impacts these changes may mean for their work and the productivity of the company, thus achieving a significant direct economic saving, since the depth and duration of the "valley of despair" is reduced. On the other hand, an earlier productivity rise is achieved when implementing new working technologies faster, bringing an increase of the company's profits.
When you consider carrying out a new change on the working system of your company, we advise you to take into account these five principles:
Alienation of leaders with the project
Business team leaders tend to focus all their attention on "what" is needed to be completed within the project or what is the final product, without paying much attention to the "why" and the "how". Nevertheless, these questions are the pillars of change management.
Many business leaders think that changes in organization management happen automatically. It is as simple as defining change for workers to adopt it. However, experience shows this doesn't happen this way. Organizational change management methodologies are a set of techniques that have proven their effectiveness in implementing change in a company.
Invest on organizational change management
These new methods allow efficient change implementation. Investing on them will bring a quicker adaptation to the new systems and improve employee satisfaction, contributing to the productivity of the company.
Counting on specific organizational change management technologies and a specialized team will reach a more efficient implementation of changes.
It is a very profitable investment if you are willing to implement the change in your company.
Boost employees' implication
Employees' implication is crucial. Not only because they are the ones using those new technologies at their jobs day by day, but because they are the best teacher for the rest of the staff. Getting workers involved and trained in the new work systems will allow the rest to be motivated and learn much better, as they will have the support they need within an arm's reach.
Create knowledge transfer systems
Doing something for the first time is difficult, but repeating it with the experience and support of others is an entirely different thing – and a  much less daunting one.
Take into account that there are many barriers for the knowledge transfer between projects and internally towards every team project. Knowing how to recognize them in time will help you design effective knowledge transfer policies.
Leave written proof of all change processes. Let the experience acquired by few train others.
Keep on reading about change management on our blog:
How to cope with resistance to change in your organization
Receive the latest blogs directly into your inbox