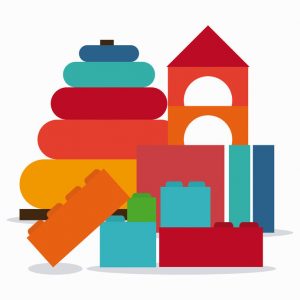 The professional training industry has experienced several game changing trends in the last decade. Until the arrival of the internet, in-company training used to be conducted face to face by consultants with pedagogic methods that resembled very closely what happens in a classroom. In spite of team exercises and group-focused sessions, trainers and coaches were the authority and the source of wisdom, knowledge and expertise.
What has changed in professional training?
Currently, most of the average training courses have been replaced with online experiences because they are cheaper to produce for vendors and take less time off employees' schedules. An HR officer will always consider the benefits of letting their staff take a course at their own pace, rather than disrupting the daily operations of an entire group to put them together in a room, sit tightly and listen to somebody talk.
The perception has changed radically: if you need to absorb knowledge or just check a formal training requirement, online self-paced courses do the job and are only half as boring as ordinary face-to-face training. Moreover, they can be better tailored to what each learner needs.
Not all changes are for good: very often, online training is poorly designed and based on the very same rudiments of repetition and passive learning. Education guru Roger Schank and founder of Schank Academy is quite right when he points out that the principles of learning by doing are being ignored by most online education providers.
But the new ecosystem will never go back. Nowadays, if you want to justify spending thousands of dollars in offline training, there really needs to be a rationale behind it. You need to deliver outstanding learning experiences that are memorable, that change people's perspectives and that will have an impact on how learners apply their experience to their job.
Training in project management
Project management has followed the same trend. There are a lot of formal requirements, particularly towards certifications, that can be met with dull courses. But everybody knows that learning the PMBOK by heart won't turn you magically into a certified project manager: you still need the thousands of hours of practice. And even with that kind of experience, running projects -not to say a project management office- remains challenging for the smartest minds.
The job can be so daunting, even for experienced folks, that additional training is common. It can never harm. In fact, bringing a good coach to the office can be a great way of shedding light on unsurfaced problems or perceptions that might not be obvious to all… perhaps because there are power dynamics silencing some opinions, or simply because nobody ever has a full image of what everyone is doing.
So how does an extraordinary, memorable experience in project management training look like?
A good example is the trend of gamification, also called serious games. Serious games are designed with a purpose, rather than for sheer entertainment.
A great example is to teach the complexities and elaborate dynamics of SCRUM with LEGO simulations, a model developed by Alexey Krivitsky.
Krivitsky isn't alone in the usage of building blocks to represent and simulate work environments. The importance of LEGO as a driver of serious games is such that the method LEGO Seriousplay has been registered. In this process, participants build their own model responding to the mentor's questions.
It's a great way of probing deeper and deeper into participant's mental models and perceptions, thus helping surface unconscious conflicts in beliefs or priorities between members of a same team. When these differences became apparent, it's much easier to talk them through and come up with creative solutions.
In fact, LEGO Seriousplay has been used to help project teams with memorable kickoff meetings  where members can share, discuss, use metaphors , elaborate and negotiate using the mediation of the built model.
Teaching project management through serious games is a trend in and of itself, with specific research devoted to generating guidelines and extending its practice, or quite accomplished and entertaining online games like shark word or Unlock.
It's a brave world out there, but project management professionals have plenty of resources at their fingertips, including the possibility of using ITM Platform to teach project management through real world practice with a cutting-edge tool.
It's what our educational partners, including many leading institutions, are already doing. Universidad de Barcelona, Monterrey's Technological Institute and the leading technological university in Brasil are simulating PMOs with ITM Platform, so their students strengthen their core project management capabilities:
Coordinate project work

Align project results with business strategies

Keep everyone in synch

Obtain live data of project progress

Collaborate on a shared environment in real time

Distribute responsibilities according to differentiated roles
Feel free to browse our educational partner page if you're interested, or inquire about the possibilities of an in-company course with ITM Platform with an email at info@itmplatform.com
Receive the latest blogs directly into your inbox