When we think about Project Management Office, a project management software is pretty much a necessity. However, there are many other solutions that can make the life of a project manager easier in several facets from productivity to communication. In our last article on apps for PMOs we introduced the first 7 software applications, today we continue the list by presenting you with another 6 tools that will make your work easier and faster. Thank us later ?
1. Airtable
Combine Excel, Pinterest, Trello and a database management system and you have Airtable. No jokes. Airtable is an extremely powerful solution that enables you to visualize the same data in various ways: table, Kanban, blocks (Pinterest style), calendar and forms. It's so versatile that it can be used for almost any activity that requires a database.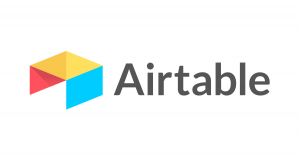 Pros
Airtable is powerful and flexible. It allows you to manage in a single location the data you probably would have separated into different areas. For example, you can use it for demand management in conjunction with ITM Platform. You can create an internal form for project proposals from employees, a table view for project managers to manage the proposals, and a blocks view accessible to the whole organization to inform of the selected projects. Airtable is also customizable with "blocks", a premium feature that allows users to add new functionalities to tables.
Cons
While great for managing, Airtable is quite poor on the communication side. While there's the possibility to comment on each line of the table, that's the extent of its communication capabilities given that there's no chat feature .
2.Visio
If you have ever needed to design a flowchart or a diagram you are probably going to love this one. Microsoft Visio is a diagramming and vector graphics application that is used to design charts swiftly and easily.

Pros
Apart from being easy to use, Visio is part of the Microsoft Office family of solutions, which means that it is perfectly integrated with other common solutions like Word or Excel. It also allows users to design 3D map diagrams and to pull information from external sources that can update automatically.
Cons
The main issue of Visio is its compatibility as it only works on Windows. Furthermore, it doesn't allow for real-time collaboration, without mentioning the hefty price tag (considering that it is unlikely a software you'll use every day).
3. PMO Value Ring
The PMO Value Ring is the perfect software to use in conjunction with a project management software. The software is designed by PMOs for PMOs and is aimed at providing a consistent framework to manage the PMO across different stages of its life cycle.
An example of a complete cycle in PMO Value Ring:

Pros
The tool forces the user to be consistent in the definition of the PMO and all its elements, such as Functions, Roles, Stakeholders etc. All the data can be accessed in a consolidated dashboard view that scores several different aspects like ROI or maturity.
Cons
The downside of the PMO Value Ring is that it is not integrated with any other solution, which means that all the data should be inputted manually. Furthermore, the software enhances and facilitates the management of the PMO but it is separated from the actual project management activity of the office.
4. ClicData
ClicData is a very powerful data visualization and BI software. It allows users to create and share dashboards that are automatically updated from the data source.

Pros
Clicdata is integrated with almost anything, at least with all the main apps used for business. This is great as it allows to create dashboards that can then be shared with, for example, a director or CxO, that needs to have access to live data. Another strength of ClicData is that it permits cross-evaluation of data or automatic database merge.
Cons
The interface is drag and drop but this does not mean that it is easy to use: the logic behind the interface is not always the most intuitive and the user needs to have a clear understanding of the structure of the data imported, which is not always bvious when importing data directly from a third-party source. Also, more complex dashboards require some time to set up so ensure to allocate enough time when implementing ClicData.
5. Sharepoint
I'm sure many of you are already familiar with SharePoint. For those who don't know it's a web-based collaborative platform that is primarily sold as a document management and storage system. But the product is highly flexible and usage varies substantially between organizations. Sharepoint is commonplace in larger organizations where the document management is complex and encompasses several departments.

Pros
The main advantage of SharePoint is in its document management capabilities: given its configuration capability you can create several Site Collections, limit their access, from one single, clean interface.
Cons
The main cons of SharePoint are tied to its main strength: as a consequence of being highly configurable Sharepoint is quite complex to manage in its full capability, meaning that you'll often need to dedicate human resources or hire a consultant.
6. Risk assessment matrix
Good planning is essential, so that project managers and the respond to the emergence of risks. ITM Platform's Risk Assessment Matrix evaluates risks depending on their impact and probability, allowing to visualize the level of risk exposure. Thanks to that information, you can prioritize risk management and reduce exposure!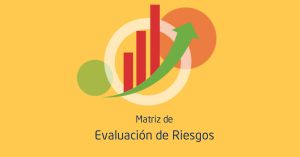 Pros
This matrix allows you to register, quantify and share risks and you can share them collaboratively as well.
Cons
The tool can only be accessed online and only covers the risk management part of a Project manager work routine. However, if you need a more integrated application you can try ITM Platform, where the risk management functionality is integrated with a whole set of their features…   What do you think of these 6 tools? Are there any that you'd like to see covered that are not in this list? Let us know
Receive the latest blogs directly into your inbox