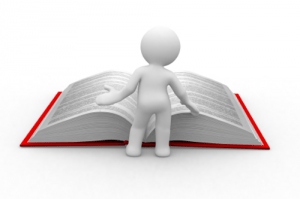 From the moment we gain the ability to reason, all of us start to imagine, plan, get excited about and launch new ideas and projects. These range from long-term life projects to short-term weekend projects. They might be solo projects or projects in which we involve a colleague or an entire community.
All this comes naturally to us, requires no methodological approach and, although some of us obtain better results than others, generally-speaking we all implement projects freely and almost without realizing.
That said, things change when we take these projects away from personal affairs and into the business world. It is only natural for an organization to require actions to be taken in a standardized manner. Just imagine if everyone arrived at the office, thought of an idea and put everyone else to work on it, who in turn had their own way of doing things. It would be chaos; to a greater or lesser degree depending on the personalities of the people who make up that organization, but chaos nonetheless.
It is no secret and should come as no surprise that many organizations in every country around the world operate like this; they are not accustomed to project-based management and apply their common sense. "If I can create a family, buy a house and organize summer camp, I can certainly deal with this project at my organization". Sometimes, the results are reasonably good, although they are usually inversely proportional to the complexity of the project. The larger the project - with more people, risks and budget costs involved, the greater the chances are for failure.
The Standish Group demonstrates this each year with its Chaos Report. Whether or not its figures truly reflect reality, it seems clear that the majority of projects fail to meet one or more of their targets in terms of scope, quality, time or cost.
If that were not enough, organizations generally tackle more than one project at a time. They usually have several on the go at once, which might range from a few units to thousands. Furthermore, they all share a number of characteristics in common: people, budgets, assets, stakeholders, customers, suppliers, etc. All of them are affected by various projects at the same time.
Complexity is not only to be found within a single project but also in the relationships between the project portfolio and the other factors at and beyond the organization.
This is where project management tyranny begins. Someone - quite rightly - thought "we cannot keep letting everyone here do what they want; we need to create some order, otherwise we will fall apart". This was the beginning of international organizations, methodologies, methodological brands, certifications, best practices, tools, conferences, specialized departments, consultancy firms and a seemingly endless vocabulary of terms.
It is all necessary and positive. However, when administered axiomatically, it can lead to an organization that becomes a slave to its own processes and tools, which to a great extent will inflate the problems rather than make things easier.
Methodologies, specializations and tools are positive, but lead to process tyranny when applied axiomatically.
One major step forward in this regard was the incorporation of flexible methods for managing certain types of projects, which although not entirely procedure-free (be careful: flexible does not necessarily mean democratic) have indeed managed to eliminate a number of restraints.
Now, whether with tyranny or without it, all major organizations have generally passed through all these stages: they have a PMO (Project Management Office) with professionals who know what they are doing and have tools capable of transforming chaos into structured information.
That said, this means the organization must be "subjected" to strong procedural requirements, which comes at a very high cost. So much so that professionalized project management may be inaccessible to the majority due to the money required for salaries, consultants and tools. It is costly in terms of organizational effort and stress because procedures need to be designed, compliance with certain steps must be enforced and the already difficult executive profiles must be synchronized. Finally, and above all, it has a price in terms of opportunity cost: all the money and effort being spent on project management (and, above that, on project programs and project portfolio management) is not being spent on anything else. Professionals see themselves forced to set aside a part of their work to focus on administrative tasks.
The price of having a highly professionalized organization in terms of project management is only within reach of very few.
There are some organizations that implement all the above with exemplary maturity and fluidity. But they are not many. At least, they are not many compared with all the organizations that keep trying to complete their projects without jeopardizing their existence.
And this is where our concept of project management democratization comes into play. It is the idea underpinning ITM Platform and with which we wish to do our bit to ensure that professionalized project management is no longer a privilege available to only a few.
The democratization of project management is based on providing access to all organizations - regardless of size - to professional, organized and simple project management. It must be equally accessible to a certified specialist as it is to someone who has never heard of PMI, for example.
The democratization of project management consists of bringing to everyone what was previously only accessible to the largest players.
How does ITM Platform differentiate itself from its competitors?
We facilitate use of the system by everyone involved in the projects. Clarity and ease-of-use are not incompatible with a system that offers comprehensive features. The market contains some very simple and visual tools, but they fall short in terms of functional characteristics. Others are highly comprehensive but entirely unusable. Our efforts are focused on offering a complete and user-friendly system that adapts to your company and product.

We offer deployment periods for our solutions that range from five minutes to four days. Other solutions with comparable feature sets range from six months to one year (that is indeed tyranny). We achieve this with a native cloud-based model, a series of predetermined configurations that facilitate start-up and user-friendly and easy-to-understand training materials.

We provide the complete freedom to complete a deployment without the need for consultants. Having to contract another organization to launch a tool at your own imposes limitations. Consultants should only be necessary when they are going to provide methodological value, when they are going to help transform the organization or transfer knowledge.

We offer all the features you could wish for, but delivered in an intelligent fashion without requiring clients to follow steps that are not natural for their organization and without restrictions that add nothing to the project.

And, above all, we are accessible in terms of price. We have made great efforts to create a "fat-free" company with only what is absolutely essential for delivering what our clients need. Hence, we can ensure that the price is as absolutely unbeatable as it is: five times lower than our closest competitor.

This is how to make project management accessible to all.
The concept of project management democratization goes beyond the tool itself. We have the power to make ITM Platform accessible, to communicate all the knowledge we have and that we gain every day via our publications and webinars.
If you would like to try ITM Platform for yourself, you can do so at here.
Receive the latest blogs directly into your inbox