Companies that trust
ITM Platform
Telefónica On The Spot Services is a partner company of Grupo Telefonica that specialises in Dynamic Marketing and Audiovisual Services, administering several national and international projects that correspond with the guidelines prescribed by PMI (Project Management Institute).
Given the demand of our clients, we really needed an online tool that would allow us to efficiently manage the entire life cycle of a project in real time and from anywhere in the world.
With ITM Platform, that is exactly what we have found. Now, any project team member can access their assigned duties, complete the schedule, allocate funds or make progress with the project regardless of their location.
Ultimately, ITM Platform continues to be the vehicle that allows us to achieve our goals and objectives, which is above all, to honour the expectations of our clients, executing projects that coincide with our targets of time, cost and quality.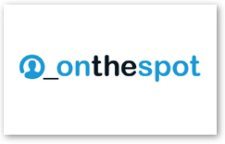 Focus Engenharia Elétrica is a company that works through the Brazilian industrial market doing projects and studies for the Electric power system.
With the company's growth over the years, there has been a greater need to plan and control our projects in much more precise way.
ITM Platform is in line with the best project management practices, as determined by PMBOK of the Project Management Institute (PMI). Its clear and intuitive interface has given us the benefits we need.
With precision of planning, control and quick results, we continue to increase positive results in our projects, including correction of any potential planning deviations that can occur.