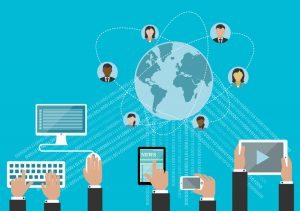 Computers and technology are becoming much more integrated and crucial in today's workforce. Businesses have operations across the globe; causing face-to-face interaction is becoming less of an option and virtual teams more of a reality. Without the physical interaction, communication must become much more efficient.
Here are four ways to improve communication when working on a virtual project:
1.Choose the right communication style
Depending on the information that is being discussed, there are many platforms that can be used.
2.Email can be used for quick interactions and delivering concise material.
3.Chat programs like Skype or Google Hangouts are great for quick instant messages and for creating a positive team chat environment.
4.Phone calls or video chat are necessary for discussing sensitive information. Any kind of emotional issue such as performance problems should be handled over the phone. Video chat would be even better as it gives you more visual cues of what is going on with the other person.
5.Use communication that is effective
Email is a great tool to convey messaged and information, but it can easily become very complicated. Hours that are spent on deciphering "chain" emails could be quickly resolved with a 30-minute phone call. When writing an email, keep the message clear and in the subject line so the subject of the email can be quickly understood. Another important note of emailing is to only attach those who would be involved in the email. If some team members are not necessary in the topic, spare them with one less email.
Sometimes, sending emails or talking over the phone isn't enough and meeting up isn't an option. There are various screen sharing programs that can be used for two or more team members can use to view each others computer screens.
6.Use tools that make document and spreadsheet collaboration easy
You must find project management tools that are capable of providing you with file sharing and collaboration features. When you aren't constantly in the same room as your team members it's extremely important that everyone can stay on task and organized. That's why incorporating PPM solutions such as ITM Platform will allow you to finish work on time and manage all projects virtually.
7.Use your project management system
This can be a difficult step for some companies who may not have been reliant on technology in the past. However, the truth is that in this fast paced world, without systems your business is bound to fall apart. Project management softwares like ITM Platform are amazing for virtual communication amongst teams because it makes it easy to share conversations, documents and files as well as store and locate them later on. Without great PPM solutions your business can easily become disorganized and unmanageable.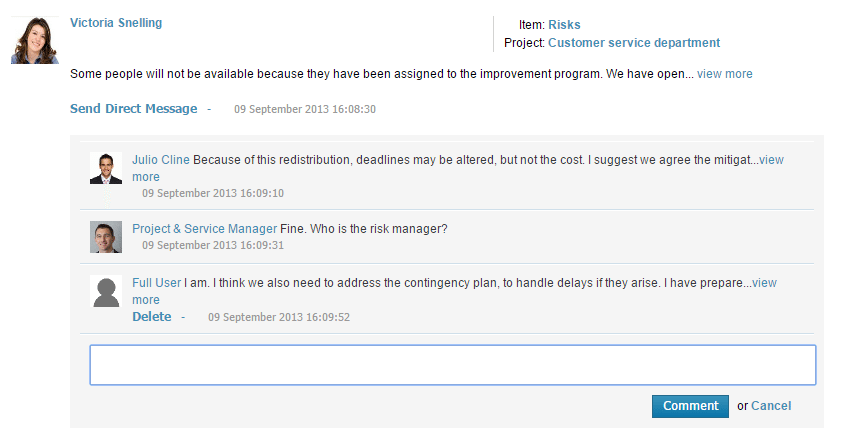 Isidora Roskic-Blogger ITM Platform
Top 5 most read blogs on ITM Platform:
The Monte Carlo Method in Project Management
Three disastrous project management failures
The project in the face of adversity: what should a project manager do?
What is the Virtual Sock Management or Periodical Online Management?
Receive the latest blogs directly into your inbox