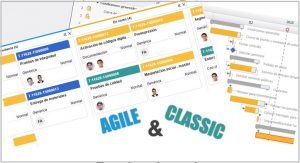 Is your business following a more traditional, predictive methodology or maybe seeking an alternative through the agile movement? There's no reason to choose between the two because today's the day you'll learn how both methodologies can exist together.
First we've got to backtrack and think back to things we've learnt in the past. Let's start from the basics and define what exactly a project is. A project is as simple as reaching all of your objectives by having a well defined budget and timeline. You can think of a project as having 3 key components: scope, cost and time. Each of these components is crucial to the success of your current and future projects. Take the time in understanding the importance of each of these factors and how it may impact your business.
Essentially, the project scope encompasses everything that has to do with the project itself. This includes all of the content within the project and the expected outcomes/results. As it has a huge impact on your business, the project scope needs to be managed carefully and diligently. Cost and time are also extremely important factors as they measure the total cost or the estimated time it would take for complete each individual scope.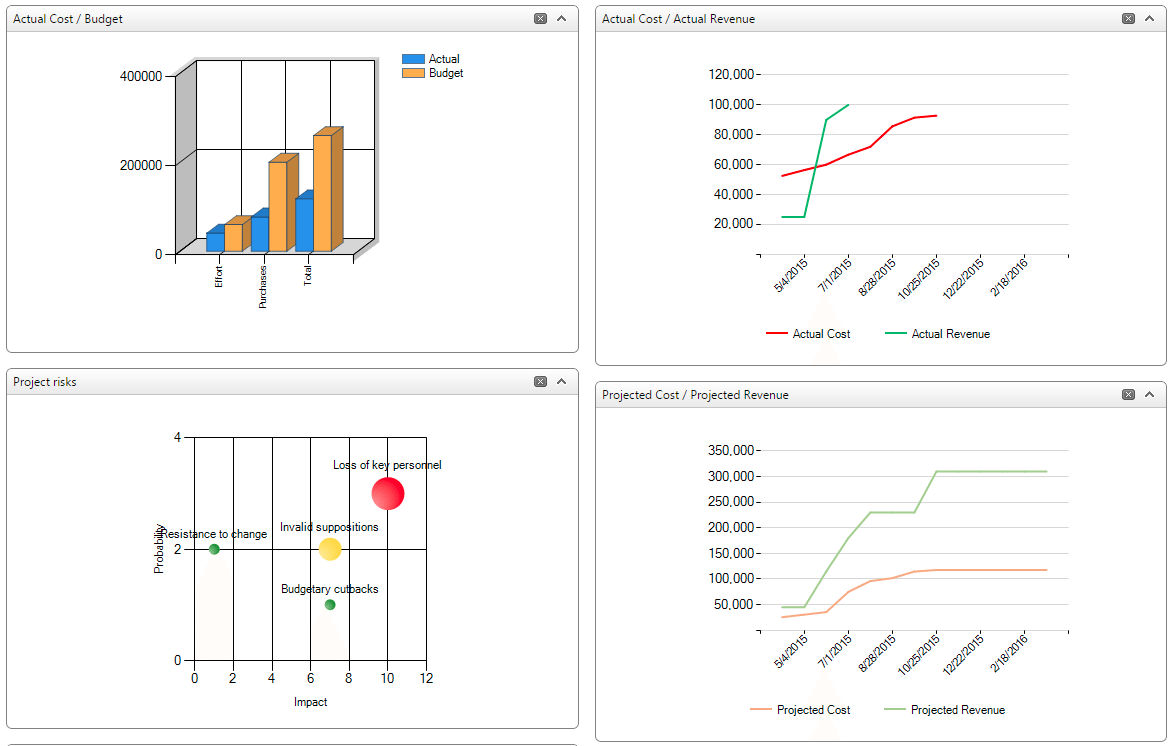 Apart from understanding the different factors that impact your project, you must know how to plan them as well. It's important that you successfully organize all of your tasks based on the different departments you have and the resources currently available to you.
While it may all sound like simple definitions, easy to comprehend and implement, the reality is that it actually isn't so simple. A study done in 2014 by the Standish Group proved that only 16% of IT projects and objectives had been successfully completed that year.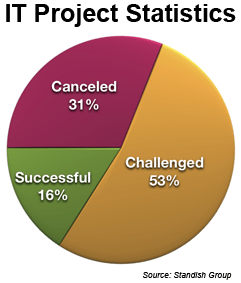 Which meant that over 53% had not been delivered because of monetary shortage; in some cases projects exceeded their project budget by 180%. Furthermore, there were approximately 31% of projects that didn't make it into their project cycle.
Even with all the downfalls, project manager professionals have made progress all over the globe. With their new found status, teaching books such as PMBok have arised and allowed millions of new workers in the field to become prosperous individuals, reducing the risk of project failure.
Looking past our newfound data, we can see how management methodologies are new solutions that should be utilized. Unlike what some may think, agile methods don't simply get rid of predictive projects, in fact they change the theoretical model being used. Agile project management involves flipping the problem by defining the cost and time but not the scope. In this case, the scope may not have been defined or considered to be very critical. During the business process it would need to be discovered because it is considered to be a variable. Furthermore, it's crucial that all of the different aspects of the project are measurable because they have a significant impact on the project and can't be done without having good control over them.
It's easy to understand the concept of the agile model by thinking about scrum. Scrum defines a series of roles which help all team members to understand the methodology as well as how to use it successfully. Along with this, scrum can help to define lists of things needed to be completed if backlogs occur or how project objectives can be achieved.
An important factor to the Scrum methodology are sprints. They often last between 1-4 weeks and in the end of that time frame they deliver a final product. Sprint helps to ensure that the products delivered are of good quality, allowing the company to win at accuracy. Scrum can also be paired with Kanban, a Japanese visual card which includes all of the different tasks needed to be completed in the following stages.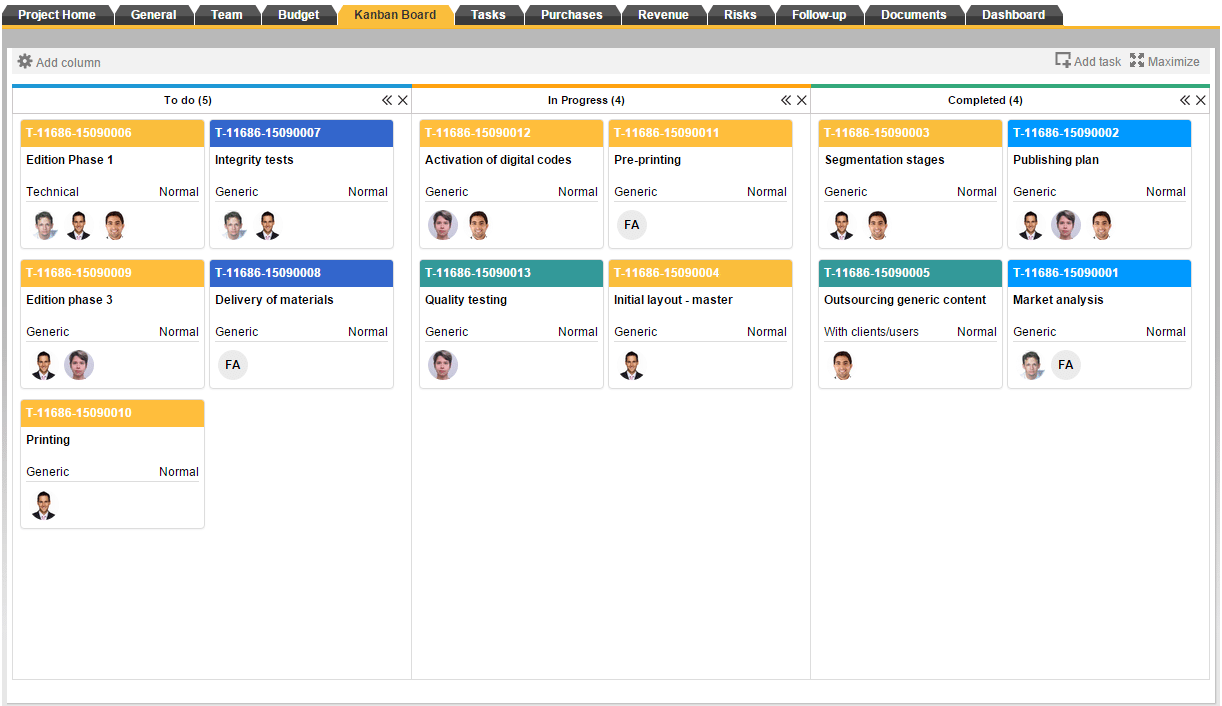 On the other hand, when managing predictive projects, the roles are well defined and communicated to all of the different team members. This can cause tension between individuals throughout the first few projects because they'll often have to share resources such as post-it's or Kanban since everyone must be able to visualize the project goal. Not only does this impact the participants within the project but the entire management of the organization as well, making it much more decentralized.
It's necessary that we understand that agile and predictive project methods both work well but in different situations. For example, if you were to develop a new line of business or if you wanted to include more creative features within your project, you would use predictive projects. Why? Because they are great if you know a lot about the project itself and your target. Another thing is that it's very important that you clearly define your expectations for both agile and predictive projects. This will help to create a unified vision amongst all the employees, key to keeping your projects organized and within a single portfolio.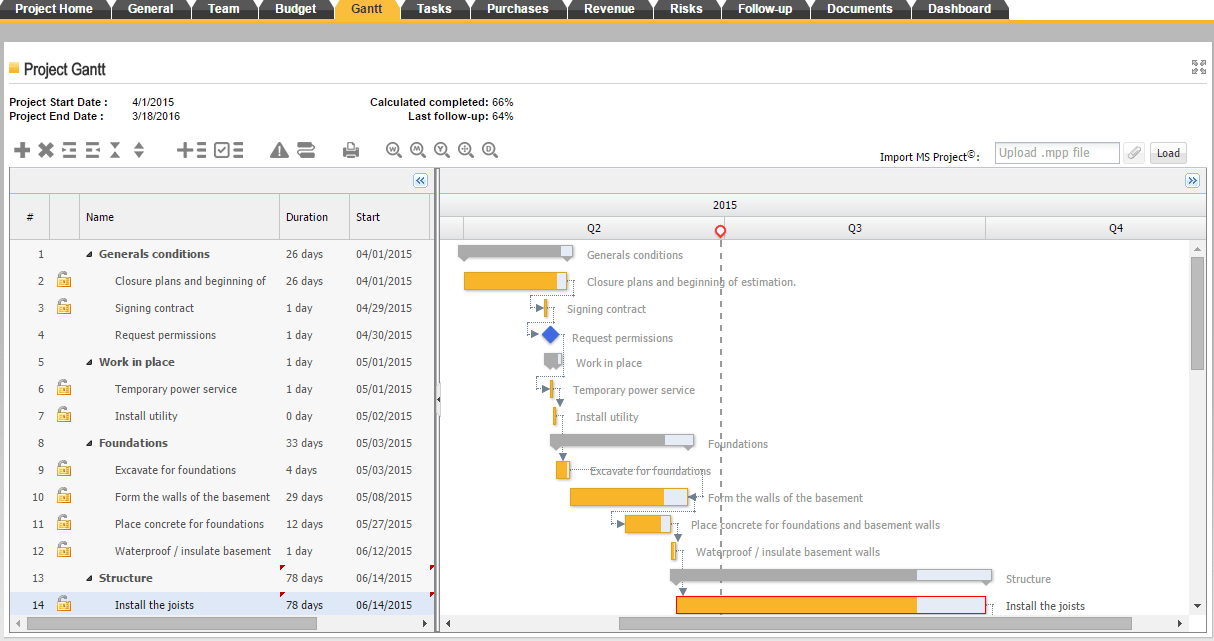 Lastly, if you ever come to a point where you wish to use agile methodologies for a specific activity and predictive for another it's best that you divide the two into separate projects. This makes it much more convenient if you are able to dissociate the two.
Top 5 most read blogs on ITM Platform:
The Monte Carlo Method in Project Management
Three disastrous project management failures
The project in the face of adversity: what should a project manager do?
What is the Virtual Sock Management or Periodical Online Management?
Isidora Roskic-Blogger ITM Platform
Receive the latest blogs directly into your inbox