Every organization hopes that their project is finished on time, under budget and most importantly that their project improves upon previous practices. The way to achieve this successfully is through efficiency and proper delegation of project assignment. This article discusses the 10 best tips for a Project Manager that will aide in the planning, organization and resource management. Ideally, best practices suggest that each time there is a new project that is been embarked upon, that the tips below are kept in mind in order to achieve maximum efficiency and success upon the completion of the project.
1. Start up meeting before the project starts.
To start off on the right foot, it is always a good a idea to have a meeting upon the start of a new project. This is the first thing a Project Manager should do. It is crucial that the Project Manager have a meeting with each person that will take part n the team. This will ensure that each person has their duties and assignments and that they clearly understand their responsibility and objective. This will allow the team so start on the same page and will lead to clear communication between the team members as the project moves through its phases.
2. Establish proper communication between all interested parties.
It is not only important to have clear and proper communication with all the internal team members involved in the project, but it is important as a Project Manager to ensure that there is also constant and clear contact with directors, sponsors, clients and important users. It is important to fully understand what clients and important parties wish to achieve with the project and in addition to keep this in mind from beginning to end. For this, the project  manager will have to choose the most efficient methods of communication, to inform interested parties of any news that come about along the trajectory of the projecs.
3.Create an emergency team.
No matter what the project is, there will always be problems or issues that can come up at any moment, thus possibly stalling the project.  It is for this reason that the Project Manager should always have an emergency team that is capable to deal with  any issues and in addition, to put the project back in motion.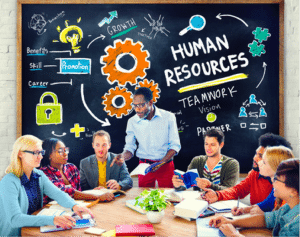 4. Create a guide with the assignments of each member of the project team.
One of the most important things for a Project Manager to do is to have each member´s responsibility in writing. It is for this reason that a guide or list that details in full each responsibility,assignment and deadlines is always a good idea. This also helps the organization of the project and ensures that each member is fully aware of their individual tasks.  
5. Have a detailed work plan.
The Project Manager should also prioritize each task and assign a deadline accordingly. In order to do this, a project schedule must be created to develop a strategy and to assess all risks. Having a detailed plan for all the phases of the project will allow and facilitate the completion of each deadline and move along the project accordingly.
6. Take note of everything that could go wrong.
Make sure that you write everything down! If any unexpected issues happen make sure that you document what happened,  why it happened and how it  was resolved. In the future, this can serve as a good reference point for other unexpected issues. 
7. Try to find feedback from users.
There is no such thing as a perfect project. There is always room for improvement. One of the best ways to improve in the future is by requesting feedback about the Project Manager. This is a great opportunity to learn about the strength and weaknesses of the Project Manager along the course of the project.
8. Avoid project overload.
As the project moves along, you might be tempted to add new assignments and tasks. However, as the project manager, you must keep in mind what adding new tasks or assignments might mean to the overall project. Will this increase costs. Do the team members already have enough to do. If the additional tasks are crucial for the project, then it could be worth it However, as the person in charge of the success of the project you must think twice with any additions to the current tasks of the project.
9. Establish and create a new contract with any change that takes place in the project.
Make sure that if you have accepted adding new tasks that you add this to the contract. This way, those who have a stake in the project will not only be fully informed of all that is going on with the project but will also be informed if there are any additional costs associated with the changes, along with any changes in deadlines0.
10. Revise the final project once it has been completed and call a meeting for all the members of the team.
Once the project is complete, it is the time to edit, revise or make any changes that need to be made. The Project Manager should schedule a final meeting with the team to discuss every completed assignment, costs, issues that took place, how those were resolved and what could be improved for next time.
By following these ten steps you will be able to succeed in the completion of the project an ensure success as a Project Manager.
Once you have followed these ten steps you will surely achieve the goal that was set at the beginning of any project.  However, remember that you are not the only person that works with energy and dedication, but that you should also transmit that same energy, dedication and passion to all your team members. That is what ultimately makes a great leader.
At ITM platform we believe that if you have a team that is prepared to complete all tasks, a team that is motivated and passionate about the final goal and a team that is ready to accept new challenges, you will complete any project with great success.
We make sure to help you with the rest with a system that facilitates good management. A system that allows you to maximize your production and allows a faster and easier way to achieve your objectives.
See all the advantages to using ITM platform by viewing a free demo!
Top 5 most read blogs on ITM Platform:
The Monte Carlo Method in Project Management
Three disastrous project management failures
The project in the face of adversity: what should a project manager do?
What is the Virtual Sock Management or Periodical Online Management?
Manuel Echeverría-Content Manager ITM Platform
Receive the latest blogs directly into your inbox