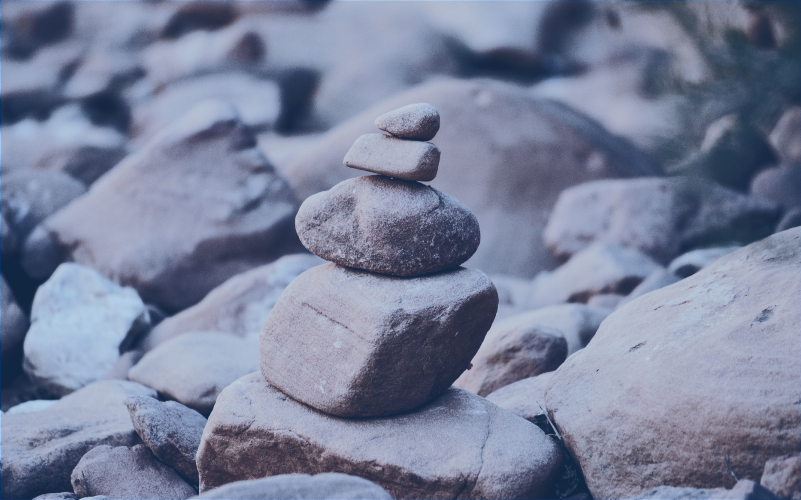 The users are the ones that bring a project management system to life, either as collaborators or external consultants. It is imperative that the PMO believes, manages and offers support to all of them.
Collaborators or suppliers, everyone is a source of talent.
Responsibilities  
A good PMO provides a framework that helps project managers allocate resources correctly because:
Projects frequently borrow resources from other business units.
Assigning responsibilities haphazardly normally leads to management problems down the line.
A PPM software tool offers various options to help you define the roles in each project from configuring access permissions to the specific function of every project member. You can also assign a 'task manager' to each task. This task is now converted into a sub-project and the assigned task manager can follow up on it.
Organization
Integrating the company org chart into a PMO tool is a useful way to classify and identify projects/people/activities etc. within the functional hierarchy. Later on, you can also use it to analyze outcomes.
Capacity: Planning and Follow-up
Managing capacity is a task requiring the utmost efficiency. It is crucial for the PMO to find the balance between:
Efficient management that avoids both over-allocation of resources and non-productive time.
The competing demands of business units and cross-unit projects vying for a limited pool of resources.
Managing capacity should be linked to demand management. Frequently, over-allocation of resources is a sign that you cannot keep up with demand. The PMO should have the means to identify this situation and the power to fix it.
The following example offers an excellent module that allows the PMO to plan globally, while analyzing individual capacity and availability.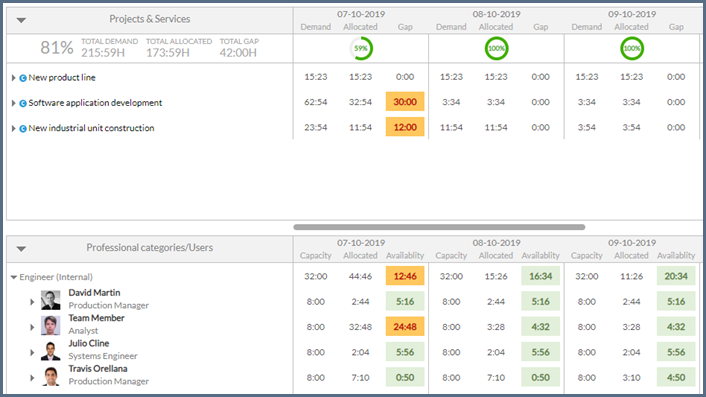 Whatever its responsibilities are, at the very least the PMO should offer a long-term view of the demand on resources and raise a red flag when imbalances are detected.
Communication
If people are the beating heart of project management then communication between them makes project management possible.
The PMO's role is to set up formal communication channels, and to promote and facilitate informal communication between collaborators.
Formal communication is related to following up on tasks; it involves specific channels to help team members learn the status of projects and tasks.
The PMO must define key moments when relevant information will be delivered to stakeholders, with the PPM system as the backbone of this process.
Formal communication ensures that the required information is delivered to the relevant people in a timely fashion.
Informal communication enhances efficiency, enabling team members to discuss and deliver information with all the background at their fingertips.
Documentation
Whether it is a task, risk or purchase, every element of every project can generate its own support documentation.
The PMO has several roles when it comes to documentation. The main priority is to reinforce clear management, standardize procedures and ensure that information is properly used.
Defining which documents are indispensable, when they should be created and to what entity they should be assigned.
Defining documentation formats, in coordination with other business units.
Offering an access system to templates and supporting documents, as well as the procedures to use them.
Depending on the responsibilities, the PMO may use some features or other benefits of its PPM tool. For example, the role of project templates can associate documentation models in the different sections of the project.
Receive the latest blogs directly into your inbox