Partners Program
Discover the advantages of being an ITM Platform partner. We want to help grow your business by working together, providing a better service and, above all, using the online project, program and portfolio management solution that your clients will love.
ITM Platform's disruptive model
ITM Platform is uniquely positioned to meet the functionalities of top players at the most competitive price. Why is ITM Platform different?
Fully featured
Easy adoption at all levels
Deployment in up to 1 week
Cost-effective pricing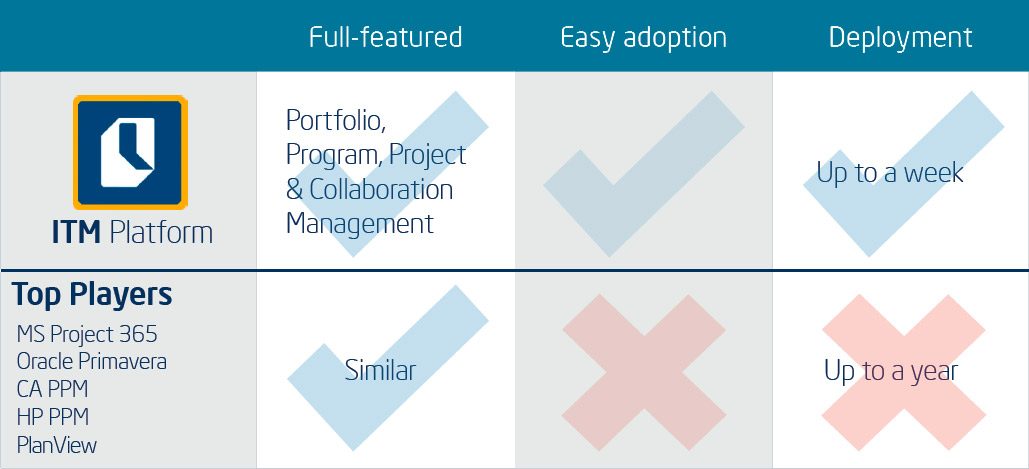 Become an ITM Platform Partner