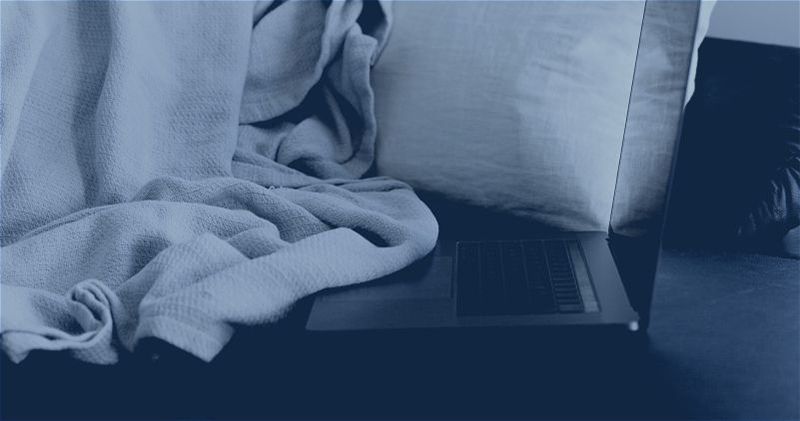 Companies all over the world are making their operations work remotely for the first time. If you work in an industry where teamwork is crucial, a sudden request to work from home doesn't have to be a strain on you or your team. There are unique opportunities and challenges that come with working outside of a traditional office.
Here we define what remote teams are, explore advantages and disadvantages and how to successfully work from home.
First, what are remote teams?
The best way to understand remote teams is to think of them as small groups of people who are committed to achieving specific company objectives. They often work for the same company and answer to the same boss but live in different cities or even countries. You can also think of remote teams as being similar to virtual ones. The reason for this is because both deal with very similar opportunities and challenges. However the difference is that virtual team members answer to different managers while working together on the same project.
Advantages to working from home
Many people are discovering that working from home is a great advantage, and companies are inclined to agree. Hiring a contractor over an employee, and using that employee to build a virtual team for projects, is advantageous in a number of ways:
Improvements in employee work/life balance
Little to no travel time
Flexible work hours
Project collaboration and file sharing is easy now
Overall increase in employee productivity
Employee satisfaction
Easier to attain and retain top talent
While it is apparent that pulling in virtual workers for a team project is a great idea, it's also important to make sure the business avoids the following possible overall pitfalls. If these issues are successfully deterred, then working from home in a team project works well.
Embracing the "disadvantages"
Most companies worry a remote team could take a lot of time and effort to get started because all team members must learn to effectively communicate and get to know one another. However, this shouldn't be seen as "lost time". In fact, this is far more beneficial to the company than anything else.
Since communication amongst remote teams is often dispersed across longer periods of time, team members learn to communicate deliberately. The result is employees with better communication skills and stronger unity. Remote teams are also capable of developing stronger bonds with one another because they learn to connect with one another on deeper levels.
Another common fear managers have when using remote teams is that team members aren't synchronized due to their different time zones and work schedules. What many don't realize is that this is actually a positive factor. Since consistent communication is difficult to maintain, it puts pressure on workers to complete work on time in order for the next to begin. This will prevent future delays or confusion.
Making remote work a success
Setting up a remote team is the first step but once you have it up-and-running you've got to know how to make it successful. There are a few things you need to keep in mind during the start-up phase and all throughout the rest of its development:
1. On-boarding
Home cannot be forced upon member of your team: whoever prefers a detached, professional collaboration with no soft commitment will eventually have their way; but on the corporate side it should encouraged and tied closely to corporate culture and values, to a strong branding and to on-boarding. Based on how this process pans out, both employees and consultants can either feel important contributors to the organizations or just another fly on the wall.
Supportive communication has an enormous importance. How well you welcome and integrate members into the team, make requests for feedback or encourage spontaneous interactions are fundamental elements leadership should consider. It's important to advocate autonomous work while keeping track of progress.
For that reason, the integration of collaboration tools and project management technology is particularly relevant in the project leader portfolio. A potential tool to help facilate this process is ITM Platform Teambot. This is an app for Slack that enables our user base to review their current projects and tasks, report hours, track progress and interact within the platform without ever leaving Slack's IRC-type chat interface.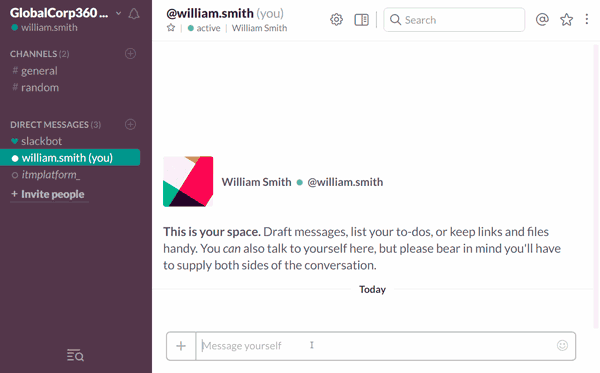 Combining the collaborative power of Slack with the PPM capabilities of ITM Platform is a great example of keeping all project members on the same page, multiplying team interactions and ensuring that project planning and execution are strictly aligned.

2. Stay Focused
When you work from home, losing focus is more of an issue than in an office. No matter how dedicated a worker is to a project, staying on task might become challenging. Avoid this situation by remaining highly professional when it comes to work. Becoming exceptionally organized, and understanding your role on the team. This will help you maintain focus and stay on task with the project, because you will avoid being frustrated with lack of understanding.
3. Be Flexible
Today's virtual world runs on a global scale. Be mindful of the cultural differences and communication barriers that you may encounter. Anyone who has been on a virtual team understands this issue. While the project is in the planning stages, remain professional. Speak on a professional level, and use textbook English in all written communication. It is important to do this to avoid as many misunderstandings as possible. As the project moves forward, make sure communication barriers are broken down by asking for clarification when necessary. Most businesses will appreciate a question over having to redo a portion of a project due to a misunderstanding.
4. Make sure you have the right tools
All project team members must have access to the right technology to do the job, such as survey tools or company passwords. Remote projects depend on this access almost exclusively to get projects finished. Often, businesses will set up secure passwords for each team member. This way, if a team member becomes dishonest and acts in an unethical manner, the company will know where the breach happened. Be sure to keep your security information secret, only use it to work on projects, and never act in a way that would cause anyone to question your integrity. Make remote team projects work by acting as you would if you were sitting in an office with a boss breathing over your shoulder.
Avoid messy digital communications. Emails, though important, is becoming a thing of the past when it comes to organizing and communicating with your team. With different time zones and locations, continuous email chains become difficult to manage. Maintain productivity by taking advantage of amazing project management softwares such as ITM Platform. This way, you can prioritize what's best for your business, control project tasks and financials, and use real-time information to report how projects are performing.
5. Connect with your team
Lastly, you should think about ways to reach out and strengthen staff relationships. Oftentimes, remote teams organize staff retreats or even meetups for those who live nearby. If these aren't possibilities then think about creating fun social media groups via twitter or facebook. This allows co-workers to share funny memes, gifs or videos; all simple ideas to help strengthen the bond amongst remote teams. Why not a virtual happy hour?
If you're interested in creating your own remote team or successfully managing the one you currently have, sign up for a free trial with ITM Platform. Our team is here to support you every step of the way.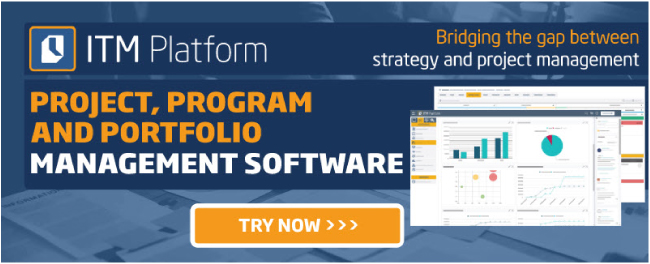 Receive the latest blogs directly into your inbox