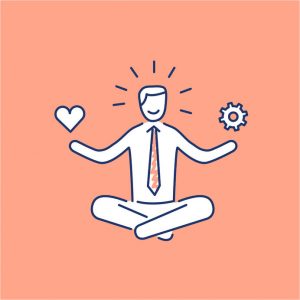 When evaluating different tools, soft virtues such as the ability to adapt to different situations are often overlooked.
The concept of resilience has been popularized from its origin in psychology and environmental sciences to have multiple uses.
It is said that someone is resilient when he manages to overcome adverse situations. A resilient material regains its shape when the external pressure ceases; A plant, when it survives a period of drought. A resilient organization is one that manages to reorient its business model to the pressures from the market.
However, resilience is seldom mentioned as an advantageous feature for software products that can tolerate stressful situations. Given that B2B software is reaching new degrees of specialization, it may seem strange.
Let us explain the model of Software as a Service with ITM Platform.
Let's begin to consider resilience as a priority factor when evaluating different business software alternatives, in particular SaaS solutions.
SaaS B2B software suffers from a widespread problem: adoption rates by end users. Friction is, in this sense, the biggest barrier to return on investment.
What characterizes resilient software? What does it mean to be able to tolerate and survive adverse circumstances? Somehow, the stress test moves from the user to the tool itself. In the most difficult situations for a company, such as the adoption of a new management software, the tool has features that allow it to adapt and respond positively to a variety of uses by users.
More specifically, we look at an example from the project management industry. A project management software, for example, will be resilient if:
it covers different styles, methodologies and organizational processes, without forcing specific behaviors on the part of the users that require previous training
assumes in its system the dichotomy of agile versus predictive
allows for managing operations in addition to the projects themselves
is able to coexist with the intensive use of other products in linked areas of the core business
manages to increase its value from the appearance in other software environments (e.g. apps and integrations)
In the case of ITM Platform, for example, its resilient features include, but not limited to, the following factors:
ITM Platform is a very useful tool for expert project managers, because it welcomes, in its core, most of the aspects that should be considered in the integration of projects. However, it does not require specialized knowledge, to the point that it has an excellent reception in organizations that are taking the first steps in their orientation to projects.
Instead of covering a very specific niche, ITM Platform offers a competitive combination of complete but easy-to-use features. It is not necessary to take advantage of everything the machine can do to get going.
As far as the user experience is concerned, the navigation menus opt for maximum visibility of the benefits, instead of requiring a very precise knowledge of the platform
There are multiple access routes for the most essential functions
These points are just some examples of why I consider resilience to be a very valuable principle in assessing the ease of maintaining software use when circumstances change, motivations to use software, and coexistence with other business information systems.
Jaime Capitel
Senior Content Strategist
ITM Platform
Receive the latest blogs directly into your inbox