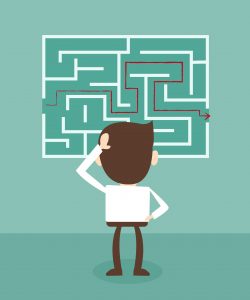 Although an essential part of project management is to plan all possible scenarios and be prepared for any eventuality, it is always possible that a problem or circumstance we did not originally plan for can appear. Therefore, although we cannot anticipate all circumstances, we can anticipate how to react to an unforeseen situation. Here are some tips:
Show leadership
It is very easy to say but very difficult to implement. When things go wrong it is most common that the team lose their nerve and do not know what to do or freeze and do nothing.
When this happens, a leader who reassures the team is necessary, reflects and works together to find the best solution to the problem.
It is not about blame but understanding the problem and finding the solution.
Avoid the temptation to increase resources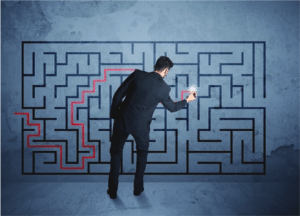 A simple way to solve problems in project management is simply to increase resources for them. However, this is the least desirable solution.
Firstly, you must exhaust all avenues based on the optimal management of available resources. That is precisely project management: getting the best results desired by the project managers and especially by customers whilst making the best use of resources therefore achieving optimum utilization.
On the other hand, increasing resources does not necessarily improve the result. It is necessary to guide them properly. That is if, you finally decide to increase the resources used; project management will be critical in deciding how to use them.
Another aspect to consider is that new resources take time to produce the expected results. This time lag should also be considered since it is possible that despite increased resources, the results are not achieved within the desired timeframe.
However, a reorganization of resources assigned can probably be faster but not easier. Again, the project manager must be able to articulate the resources available to solve the problems that arise.
Show problems as they are
Do not be tempted to minimize problems. If a problem has a certain magnitude, show it as it is.
The only way to find an effective solution to a problem is to know it properly. The members of your team have a right to know what they are facing to adapt their effort and attitude to the needs of the company and the project.
In addition, trust is something that costs a lot to get but very little to lose. If later it is shown that you have not been completely honest with the circumstances, this can take its toll the teams' confidence they have in you as a leader. Therefore, sincerity should always come first.
Check everything you do
Any project completed from best to worst has hits and misses. And you can learn from both.
It is easy and tempting to indulge in the completed project in the event it went well or forget where you've gone wrong. Neither of these attitude brings long- term benefit.
The most useful attitude is, regardless of how well a project has turned out, analyze the successes and mistakes made in it to learn from the experience and to apply it in future projects.
Successes should be recognized and rewarded in some way. However, although it should indicate the mistakes to avoid their repetition, they should not be accompanied by punishment. This only confuses the working environment for future projects.
This principle of continuous improvement (Kaizen) makes it possible to avoid backsliding on errors and instead repeat the successes. Perfection is not a goal to reach but a goal to pursue.
It involves the entire company
Making changes is necessary to include all those involved in the project. From the director of the company to the substitutes and trainees, all of them are important in the project and should feel that their work is valued.
Similarly, changes and analysis of successes and failures should be made at all levels in order to achieve global changes with scope.
At ITM platform we know the business world perfectly, because leaders in different sectors use our project management software.
Try it out and discover what it can do for you  
https://www.itmplatform.com/en/projects-programs-portfolio-subscription/ 
Top 5 most read blogs on ITM Platform:
The Monte Carlo Method in Project Management
Three disastrous project management failures
The project in the face of adversity: what should a project manager do?
What is the Virtual Sock Management or Periodical Online Management?
Juan Delgado
Blogger ITM Platform
Receive the latest blogs directly into your inbox