Information is power. With ITM Platform, you have total control over your organization's projects. With that power comes the capacity to achieve outstanding management.
Integrated Social Network
Without communication, involvement falls by the wayside. Share all the information you think your teams need to know and receive collaboration in return thanks to a system based on social media networks that is just as easy to use.
Simple to use- just like LinkedIn
A communication system that adapts to the working context
A permission and security system that forms part of the projects
Send e-mails to the stakeholders
Integrated alerts system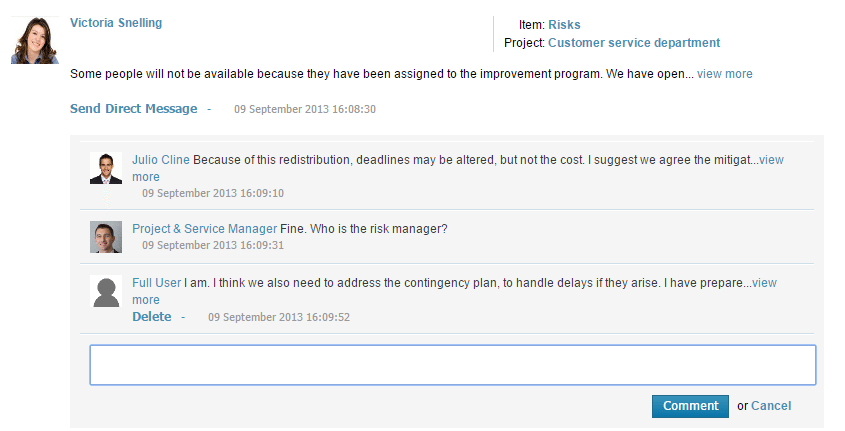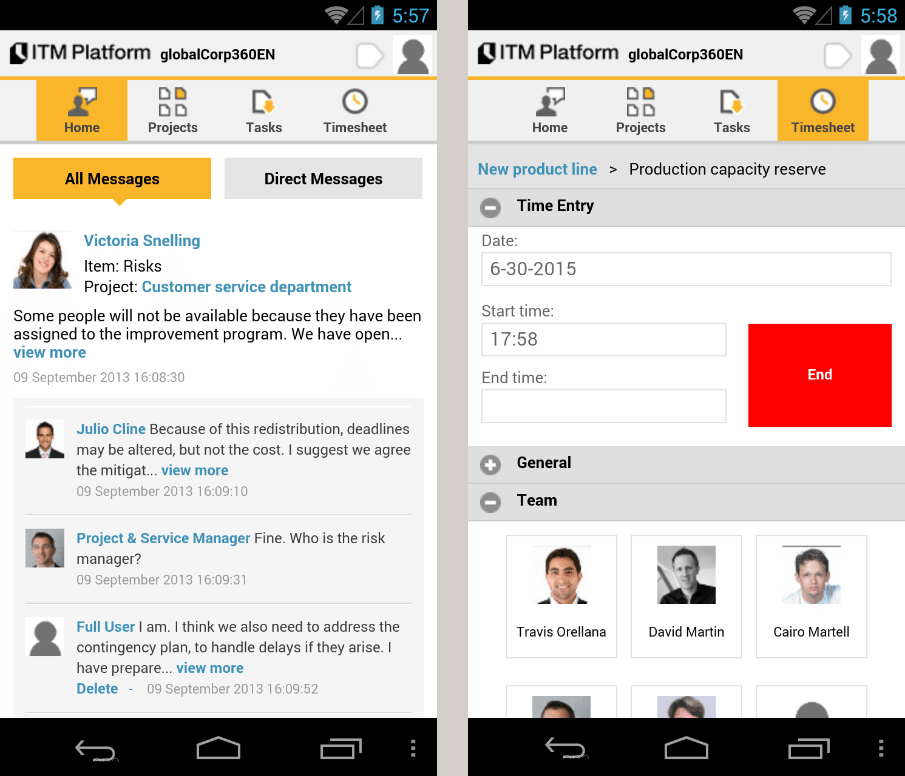 Mobile App
ITM Platform can be taken with you anywhere by using the mobile app. If you need to use the software, the planner, the timesheets or other functionalities, you can. Because all your projects will be available for Android and iOS, with all the information in the Cloud.
Start/Stop button for the timesheet
Integrated collaboration system
Access to the project file and tasks
Connected in real time: any report from the mobile uses information taken from the dashboard
No extra cost
Dashboards
Your online space. Your dashboard. Your decisions. The ITM Platform dashboard collates information from all available tools, with data and graphics that can also be exported.
Pre-designed graphs and indicators
Updated in real time
Project modules, portfolio, customers, business targets, etc
Exportable information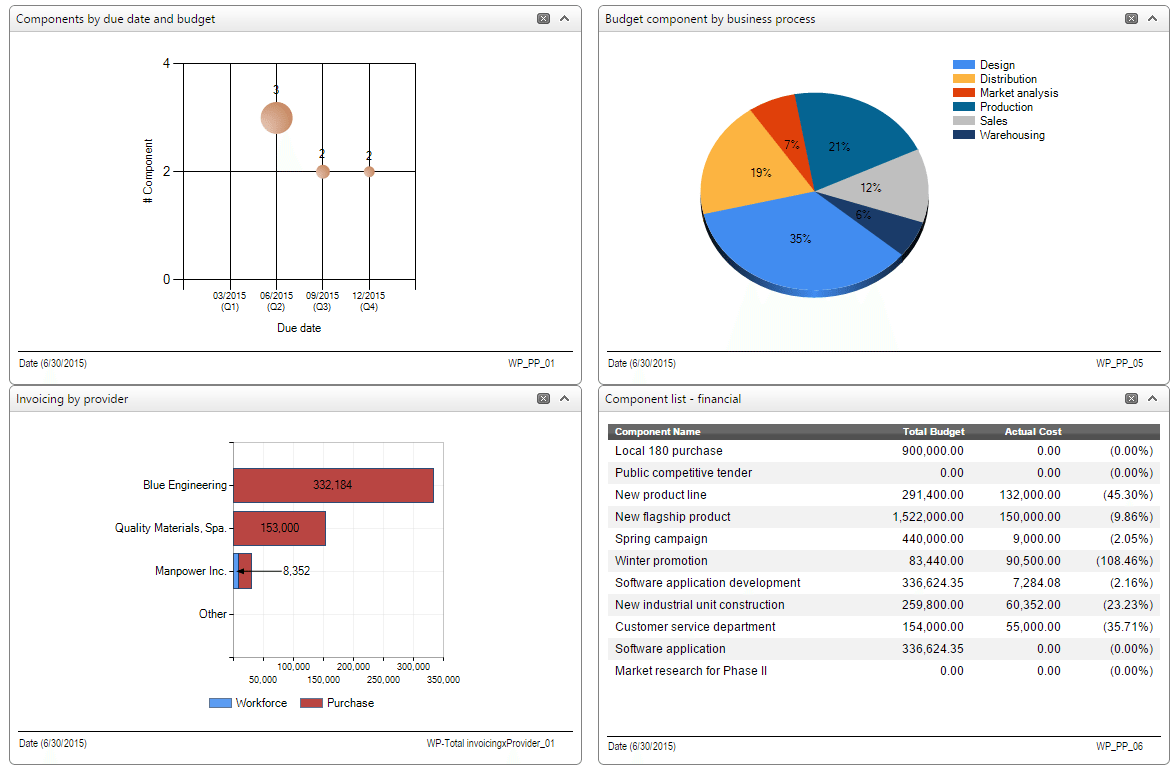 PMO Management
A project management office to provide you with support. An integrated system for creating custom templates to be used on various projects. A tool for consolidating and growing your company.
Portfolio management
Resource management
Communication management
Project templates, customization of organization terminology
Global overview and collated information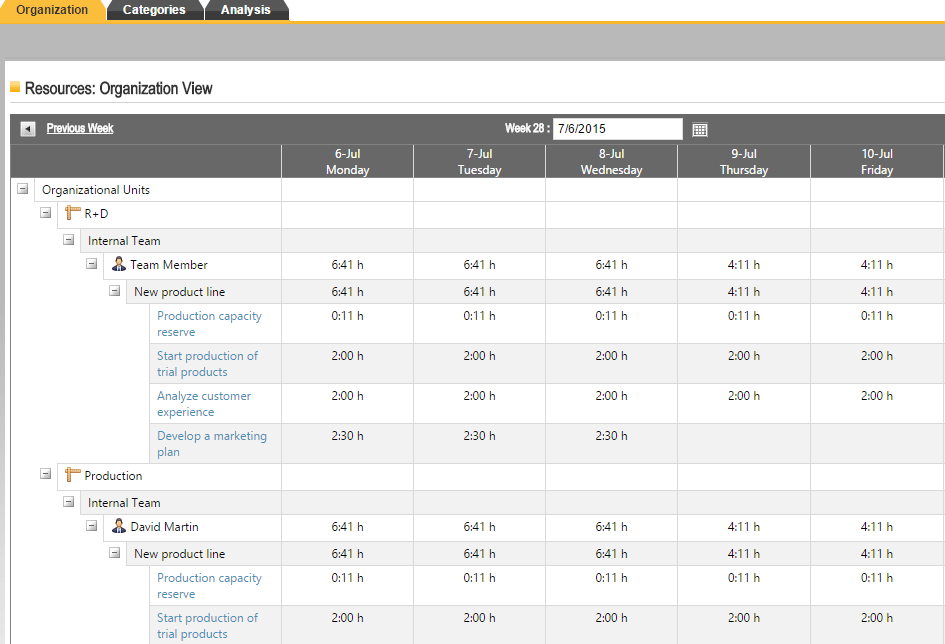 Multi-language / Multi-currency
There is nothing like a single system for a global environment. Choose the language and currency you need to work in to suit the various customers, suppliers and projects based on an environment that is available in Spanish, English and Portuguese.
Customizable parameters and models for each language
Language per user within the same organization
Multiple currencies for all economic fields
Consolidation using a single base currency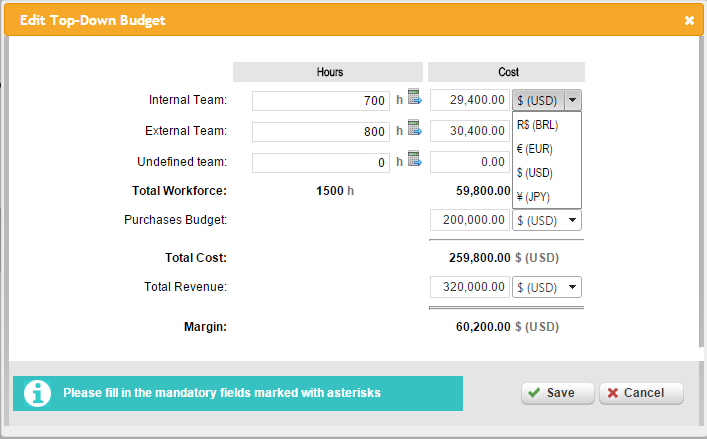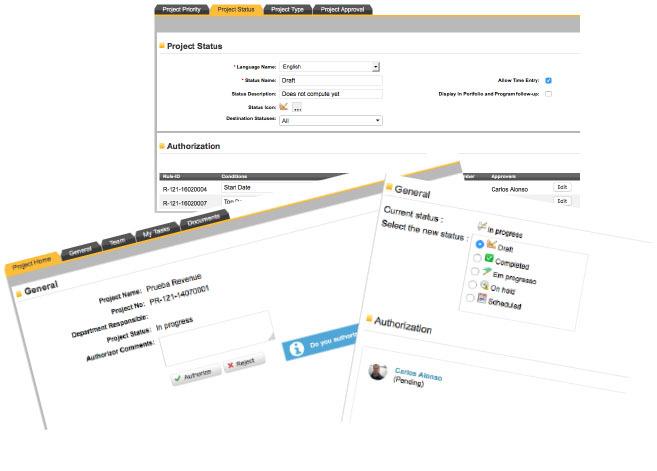 Workflow
Control the status change of projects and define the project statuses path in your organization. Authorization schemes allow managers to approve or reject the status changes proposed by the team members.
Set the allowed destination statuses
Create rules to require authorization on status changes
Include advanced filters to set the conditions for authorizations
Assign one or more approvers
Requesters and approvers receive notifications in their messaging board