Relations with your customers and suppliers are essential to a positive outcome from your projects.
That's why we help you remember everything about them whenever you need to.
Customer Management
For customers, the quality of your customer service is just as important as what you actually do. Make sure you become their best partner by efficiently managing all their information and project-related documents.
Customer data administration
Integration of users from the customer into projects
Document sharing and corporate social collaboration
Analysis of costs, revenue and profitability per customer
Dashboard per customer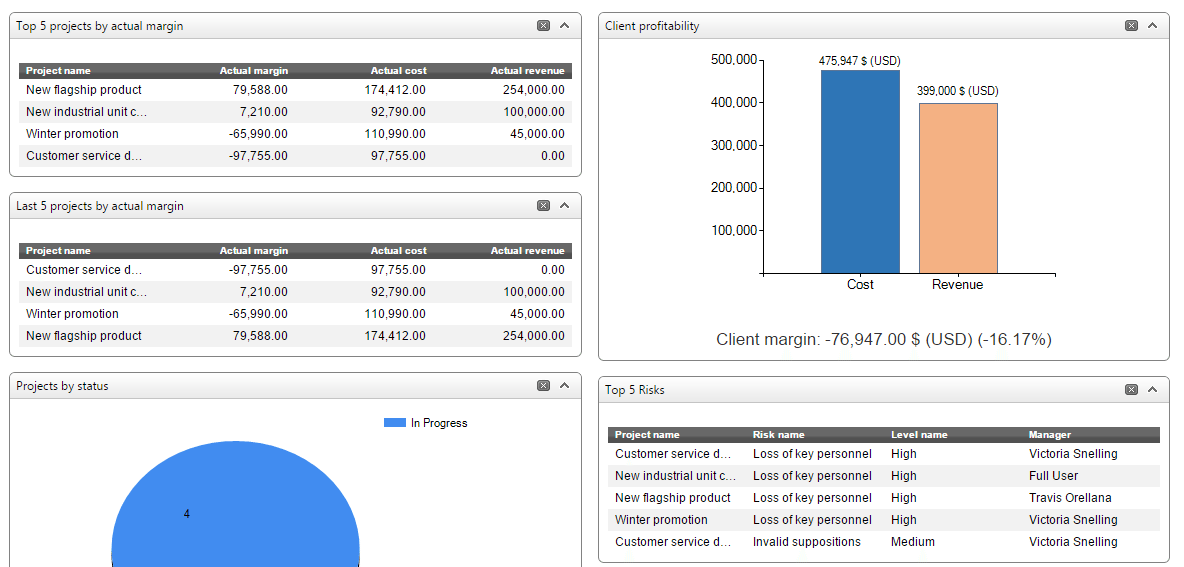 Supplier Management
Discover which suppliers genuinely support your activity and enhance your relations with them. Manage rates, times and invoices with ITM Platform. Use this information to negotiate and keep everything organized.
Suppliers of labor and for the general procurement of goods and services
Administration of supplier files and contact details
Management and comparison of rates
Graphic analysis and comparison of supplier costs